Company Overview
The company is backed by a team of experts and professionals who possess vast industry and field experience and have adequate knowledge of the prevalent trends and changing requirements of the market. Our industry experts ensure that our range products is manufactured by incorporating the best technologies and developed as per the standards of the industry.
We are providing services in the field of cable blowing works, installations and consultancy solutions. Our specialization lies in manufacturing top quality Equipment's and tools. Our product range includes OFC Blowing Machine, Cable Blowing Machines, Optical Fibre Cable Blowing Machine, Various Models, Cable Blowing, Optic Fibre, Optical Fibre, Cable U Seal, Coupler, Push Fit Coupler, Aluminium Split Coupler, Y Coupler, PLB Duct, End Cap, OTDR, etc.

Quality Assurance

We understand that superior quality products can only leave a lasting impression on our esteemed clients. We follow stringent quality control policies at every production stage. This enables us to provide trusted quality products. Our quality assurance program starts right from the procurement of raw materials till the finished goods are approved for delivery.
Our Products

The complete range of Cable Blowing Machines, Optical Fibre Cable Blowing Machine and Accessories is widely appreciated in the market for high-performance and durability. Our product range includes the following:


| | | |
| --- | --- | --- |
| OFC Cable Blowing Machine Model GOWIN 1025 Hydrajet | Pneumatic Fibre Optical Cable Blowing Equipment GOWIN 1020 | |
| Cable Blowing Rubber U Seals | Aluminum Split Couplers | Duct Integrity Test Apparatus (DIT) |
| PVC Duct Cutter For 40 Mm Diameter Duct | Duct Cutters | End Plugs |
| FRP Manhole | Couplers High Density PVC 40 Mm Diameter | Splicing Machines |
| OTDR | Power Meter | Power Source |
| Patch Chords | Pigtails | Attenuators |
| Duct Rodder | De Coilers | Jacks |
| Poly Gel Water | Air Compressor | Roado Meter |
| Trenchless Technology (HDD) | Machine Tools Accessories | VFL ( Visual Fault Locator) |
| Duct Chamfering Tool | Portable Mini Air Compressor | |

Infrastructure

It has also placed us amongst the leading companies engaged in the manufacturing of Cable Blowing Machines, Optical Fibre Cable Blowing Machine and accessories. Our production unit is spread over a vast area and is equipped with advanced machines and equipment that enable us to well implement cutting-edge technologies to offer technologically proven products. All he production stages are supervised and carried out by a team of competent professionals.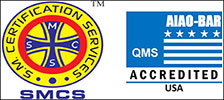 Get in touch with us